6 Ac. Lot for Sale ~ Sweetwater, TN
6 Acres +/- land parcel for sale just off main Sweetwater intersection: Highway 68 & Highway 11.
Sweetwater, TN is located off I-75 midway between Knoxville and Chattanooga MSA's.
Access easement to Highway 11 and 545′ property frontage on Highway 68.
Owner will subdivide.
Current residential house at the rear of property that owner would carve out.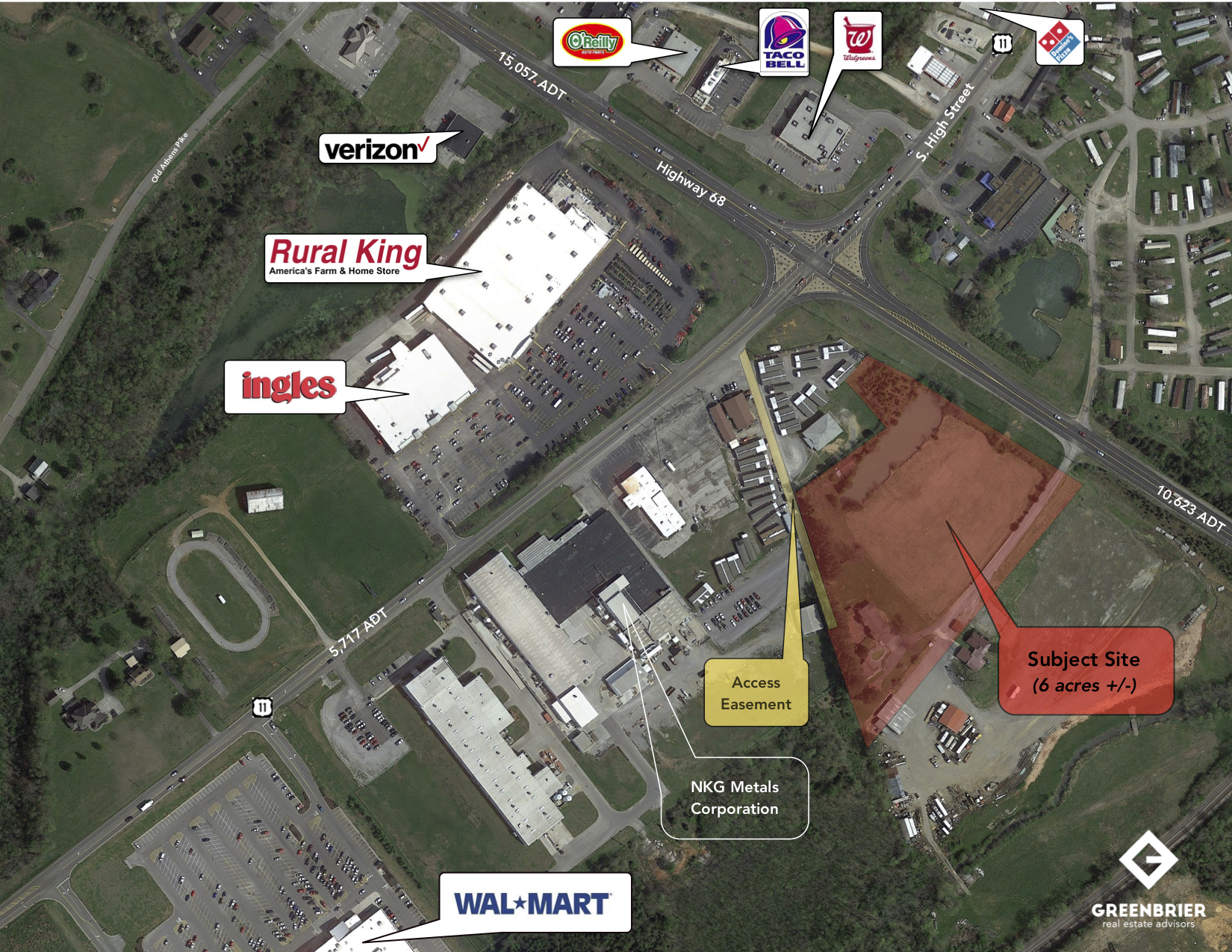 Property Details
Population:
8,221 (3 mile)
Avg Income:
$54,927 (3 mile)
Address:
1036 Highway 68 ~ Sweetwater, TN 37874
Additional Resources
Contacts
Josiah Glafenhein
(865) 206-0180
josiah@greenbrier-rea.com
Todd Blowers
(865) 773-7586
todd@greenbrier-rea.com