SOLD - Former Restaurant ~ Clinton, TN
Clinton, TN is the county seat of Anderson County and is part of the greater Knoxville MSA.
Subject property is located on N Charles G Seivers Blvd. between Anderson County High School and Clinton High School with high traffic counts of approximately 25,000 +/- ADT.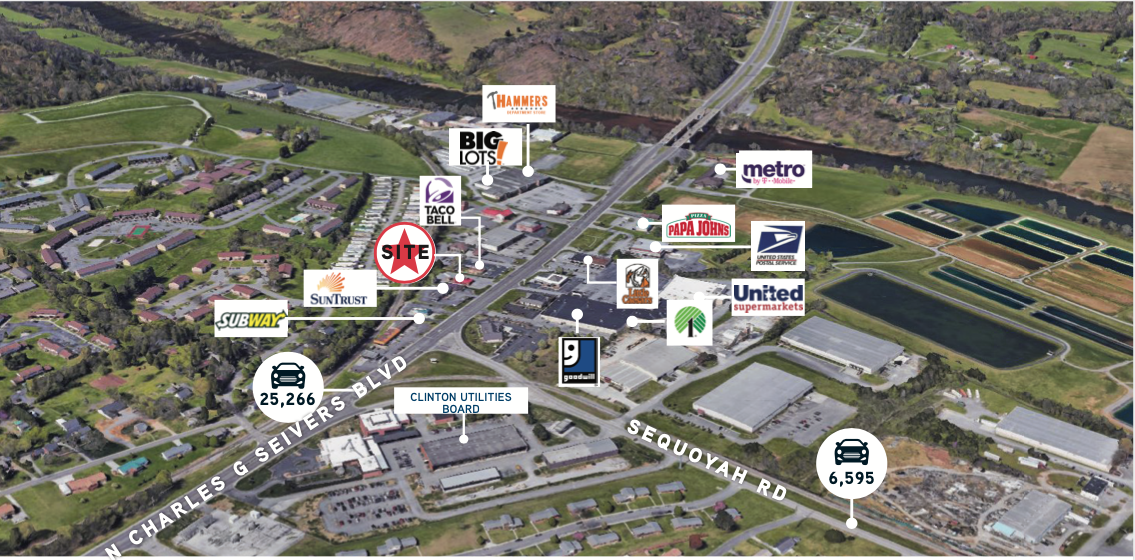 Property Details
Unit Size:
Lot: +/- 0.85 Acres; Building Size: 2,298 SF
Population:
44,178 (3 mile)
Avg Income:
$60,471 (3 mile)
Address:
1112 N Charles G Seivers Boulevard
Additional Resources
Contacts
Josiah Glafenhein
(865) 206-0180
josiah@greenbrier-rea.com