Gunbarrel Endcap Opportunity ~ Chattanooga, TN
Excellent opportunity for an end-cap space on Gunbarrel Road. Set up for another restaurant, with a walk-in cooler and hood. High ceilings and open floor plan allow for other alternative uses.

Current Tenant is still operating – Please do not disturb.

Will join Bad Daddy's Burger Bar, Mission BBQ and Xfinity.

Great daytime population (over 121,000 within 5 miles), traffic counts (over 26,000 on Gunbarrel) and incomes (over 87,000 within one mile).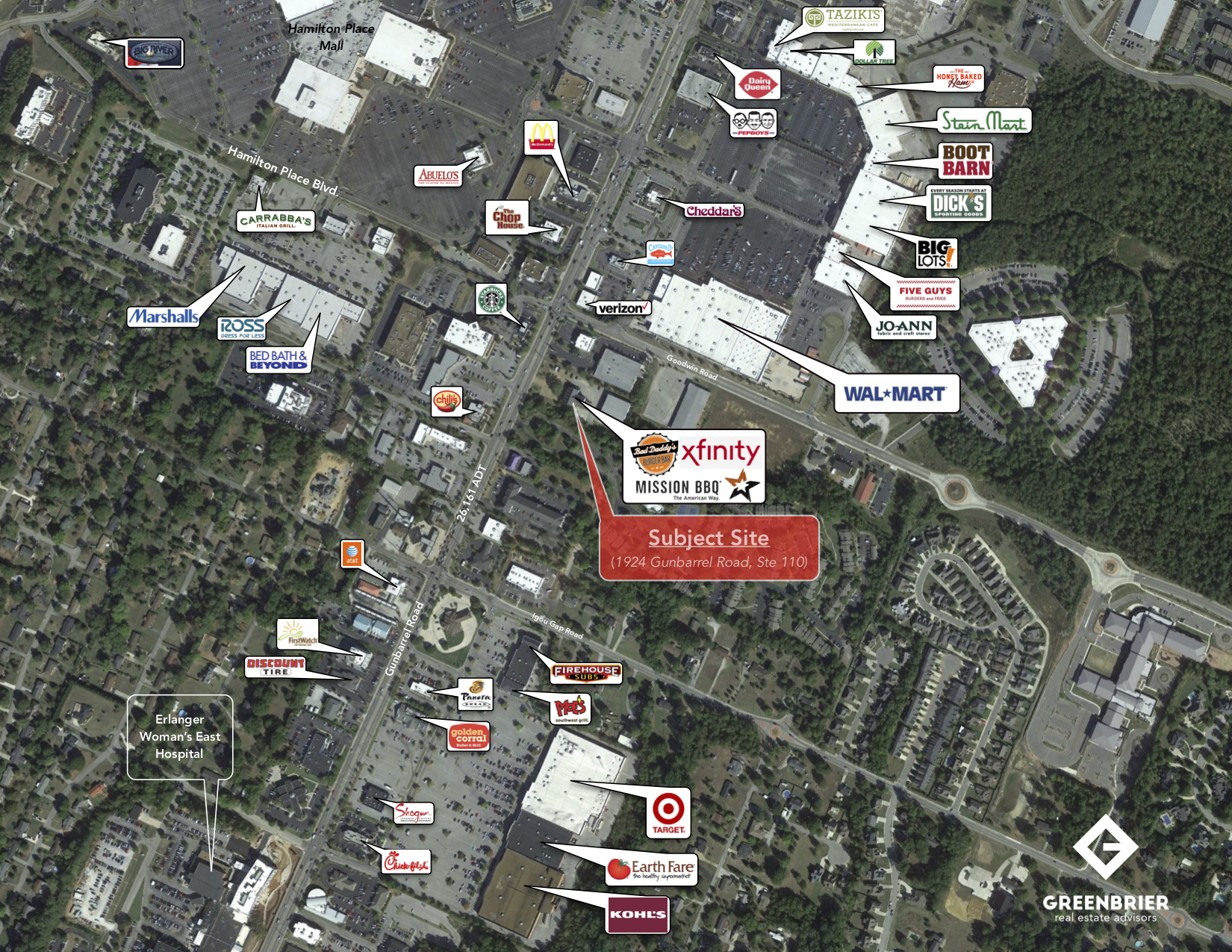 Property Details
Population:
49,361 (3 mile)
Avg Income:
$85,251 (3 mile)
Address:
1924 Gunbarrel Road
Additional Resources
Contacts
Caleb Glafenhein
(865) 356-5526
caleb@greenbrier-rea.com