Retail for Sale ~ Happy Holler Historic District
This property is listed on the National Register of Historic Places, located on NW Corner of Central Street & Anderson Avenue. Centrally located near historic neighborhoods of Old North Knox and 4th & Gill it is only 1.5 miles from Downtown Knoxville. It is a growing entertainment and retaurant area and the area retailers include: Three Rivers Market, Central Flats & Taps,
Wild Love Bakery, and more. This is an excellent opportunity, priced at $599,900.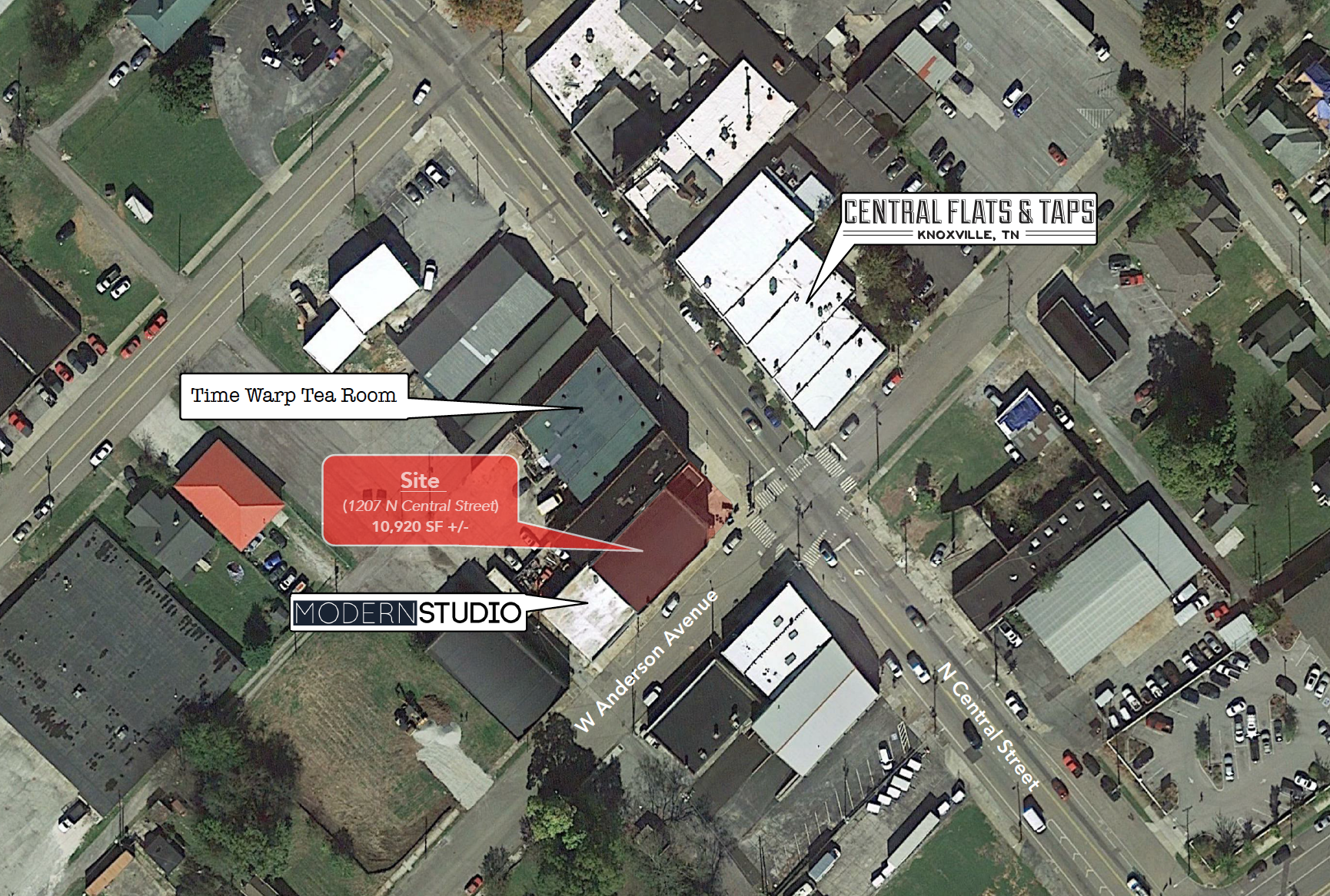 Property Details
Unit Size:
0.11 +/- Acres
Population:
80,787 (3 miles)
Avg Income:
$37,532 (3 miles)
Address:
1201 N Central Street Knoxville, TN 37917
Additional Resources
Contacts
Ryan Matthews
(865) 320-0646
ryan@greenbrier-rea.com