Retail/Warehouse Space for Lease
Property located on Clinton Highway in-between two prominent retail hubs synergy hubs: Merchants Drive & Callahan Drive. Excellent Traffic counts (30,092 ADT) on Clinton Highway with great visibility and access.
4,058 SF Available for Lease. Vanilla box lends itself for a wide range of uses.
Adjacent space is occupied by CTG Warehouse.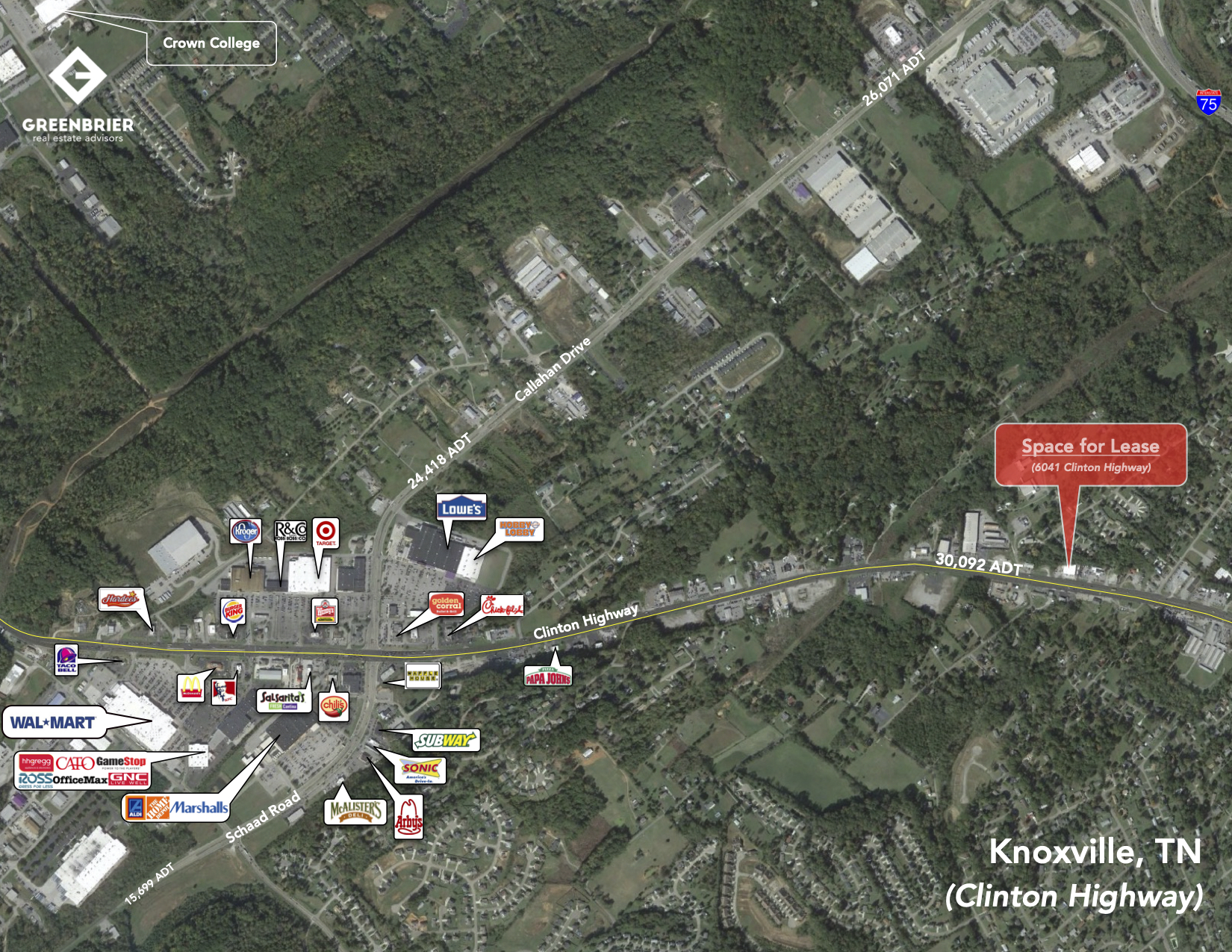 Property Details
Population:
51,155 (3 mile)
Avg Income:
$59,490 (3 mile)
Address:
6140 Clinton Highway ~ Knoxville, TN 37921
Additional Resources
Contacts
Josiah Glafenhein
(865) 206-0180
josiah@greenbrier-rea.com