End Cap Space for Lease ~ Seymour, TN
Property located in Seymour, TN on Chapman Highway.
East End-cap (2,000s SF +/-) with Papa Murphy's Pizza and Benchmark Physical Therapy as co-tenants.
Traffic light intersection allows for easy in and out access.
High growth area with traffic counts of between 16,00-20,000 +/- ADT on Chapman highway.
Regional trade area that is driven my the key intersection of two prominent corridors: Chapman Highway and Boyd Creek Highway.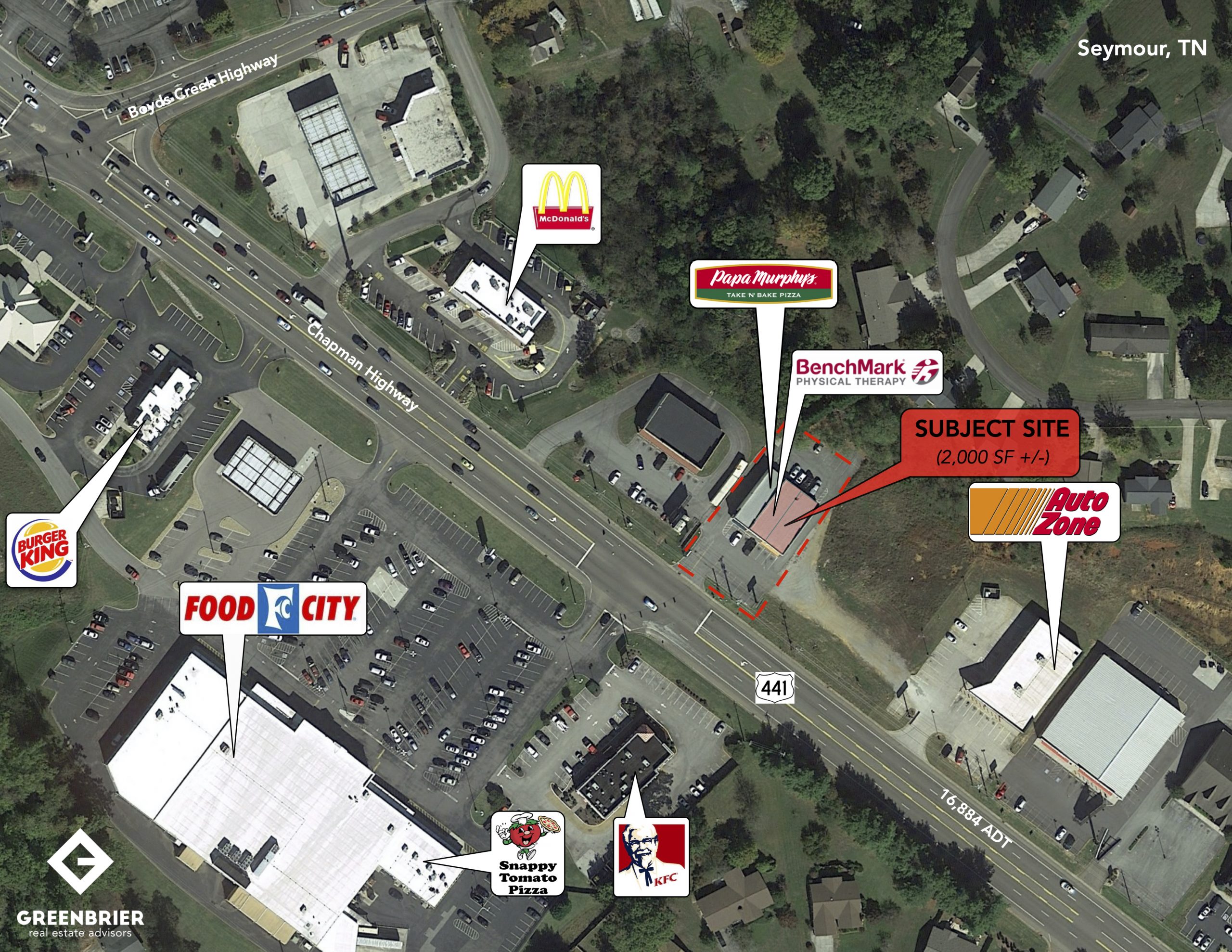 Property Details
Population:
17,251 (3 mile)
Avg Income:
$72,991 (3 mile)
Address:
11520 Chapman Highway ~ Seymour, TN 37865
Additional Resources
Contacts
Josiah Glafenhein
(865) 206-0180
josiah@greenbrier-rea.com
Caleb Glafenhein
(865) 356-5526
caleb@greenbrier-rea.com