LEASED - Former Ruby Tuesday
Former Ruby Tuesday restaurant for Lease.
Located in Sevierville, TN en route to the Great Smoky Mountain National Park.
Great Retail synergy in the area with big box retailers such as Kroger, Lowe's, The Home Depot, Aldi's, Cracker Barrel, Starbuck's, etc…
New Publix and Hamrick's under construction.
High volume traffic counts in premier retail corridor.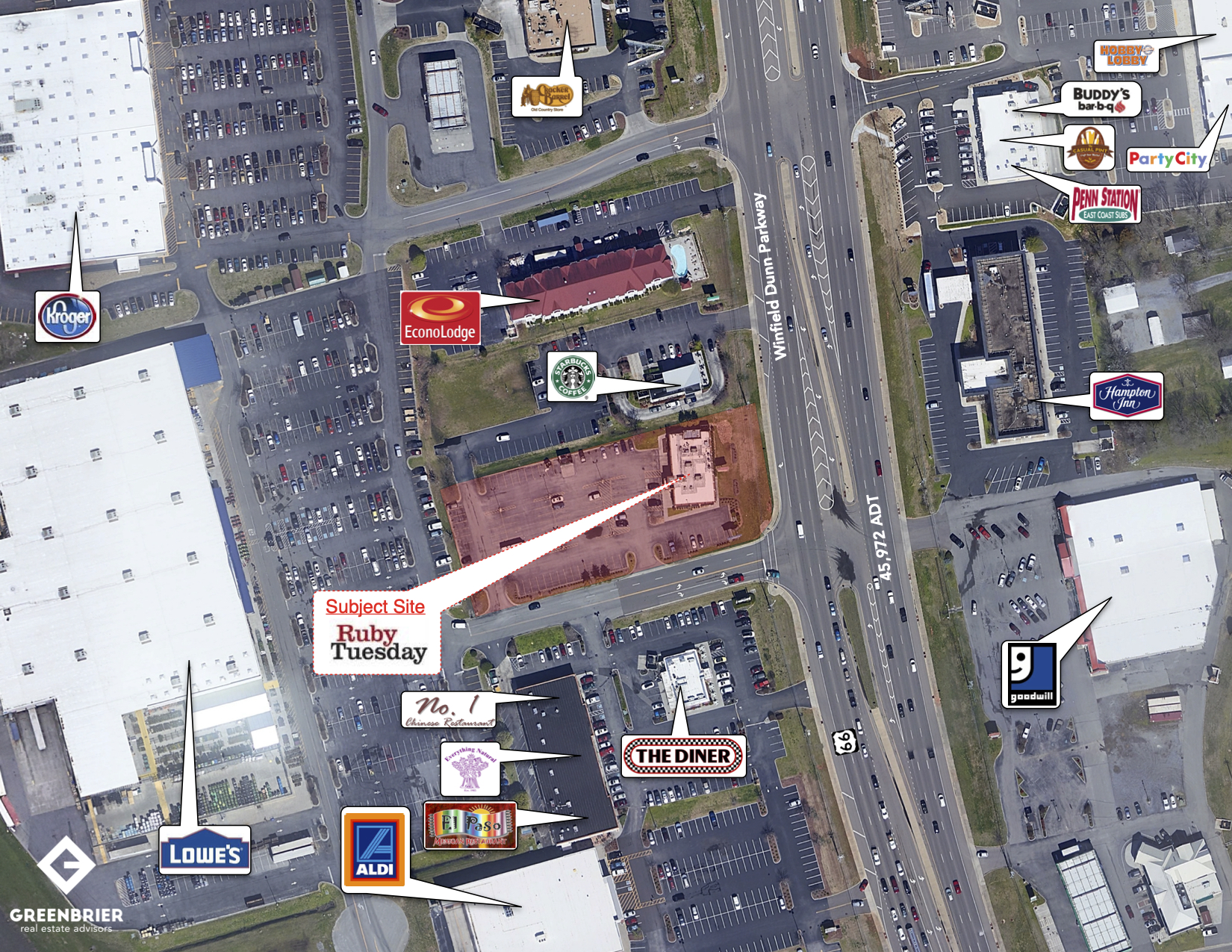 Property Details
Population:
13,640 (3 mile)
Avg Income:
$56,897 (3 mile)
Address:
630 Winfield Dunn Parkway ~ Sevierville, TN 37876
Additional Resources
Contacts
Josiah Glafenhein
(865) 206-0180
josiah@greenbrier-rea.com