SOLD - Retail Land ~ Emory Road
Land parcel for Sale on corner of E Emory Road & Bishop Road.
Located off exit 112 from I-75 in the busy, growing area of the North Knoxville Medical hub. Very good retail mix in the area – retailers include: Ingles Market, Krogers, Chick-fil-a, Zaxby's, Cookout, Aubrey's, Steak n' Shake, etc…
Great visibility and excellent traffic counts along the E Emory Road Corridor.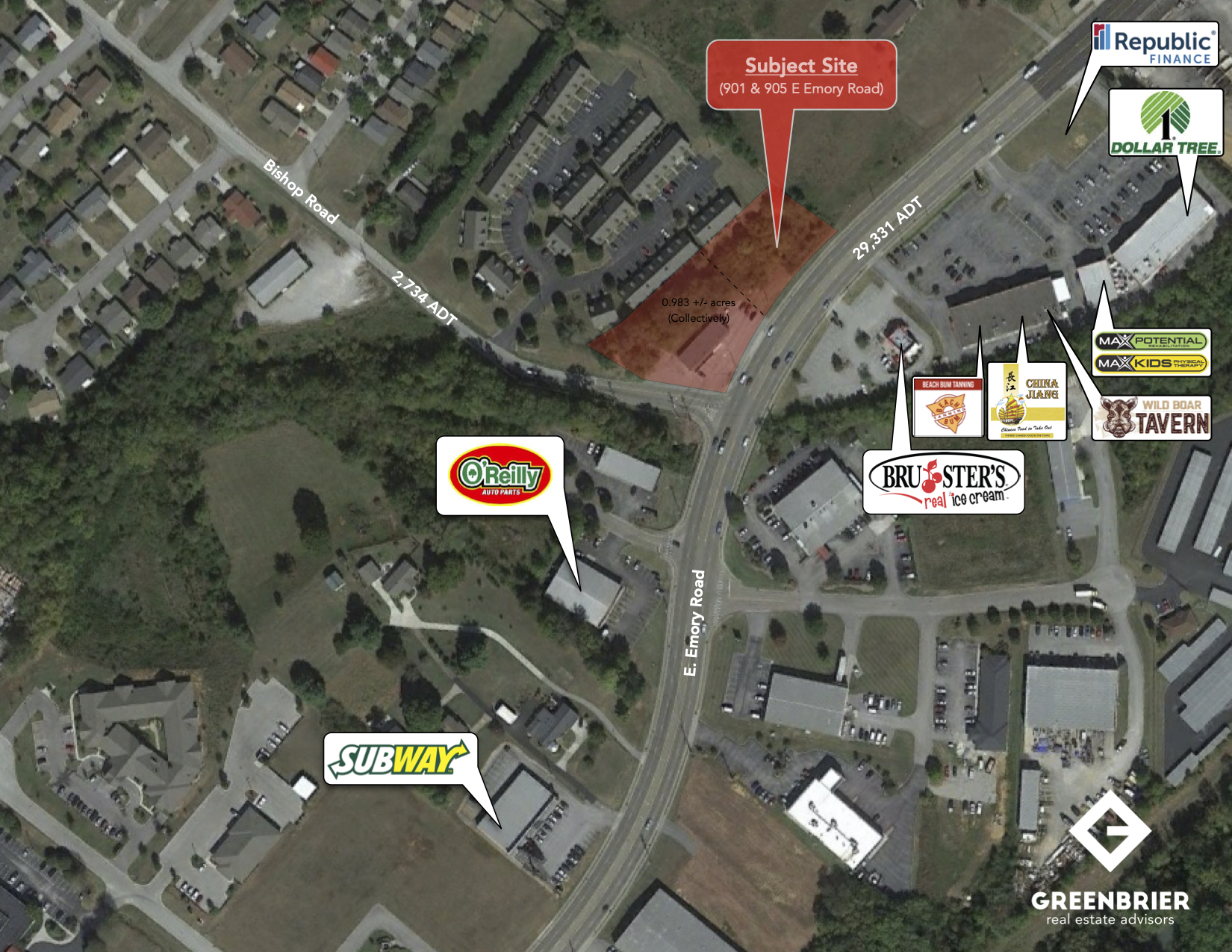 Property Details
Unit Size:
Lot 1 = 0.598 ac. +/- ; Lot 2 = 0.385 ac. +/- (0.983 ac. +/- Collectively)
Population:
9,424 (3 mile)
Avg Income:
$76,776 (3 mile)
Address:
901 & 905 E Emory Road
Additional Resources
Contacts
Ryan Matthews
(865) 320-0646
ryan@greenbrier-rea.com